don't know what happen with overblog...??!!? all the infos you'll want are in this article, kuss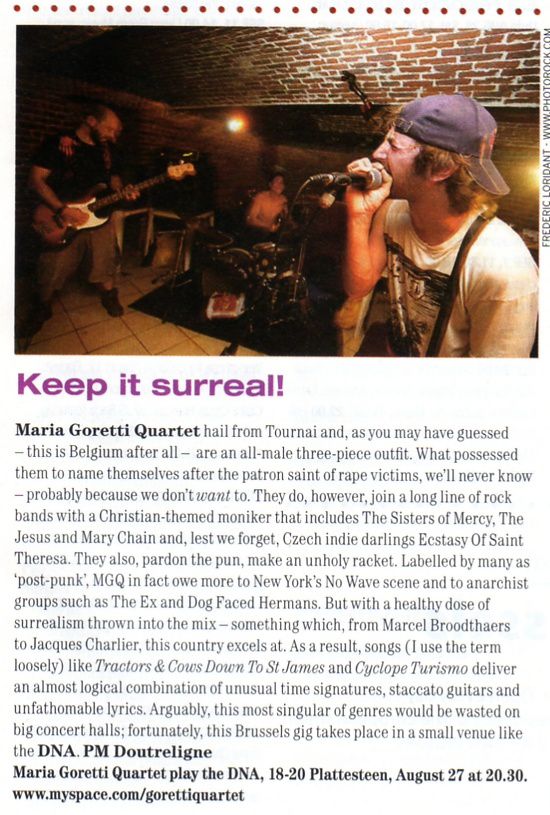 Our second album "14:02" is out with the help of hovercraft, rockerill , tandori & love mazout records...
listen here... http://mariagoretti.bandcamp.com/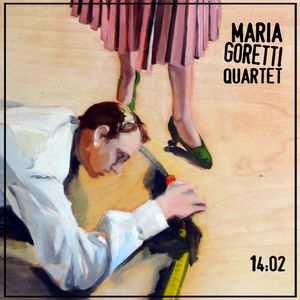 Album recorded in Toulouse swampland studio, by Lo Spider. Cover art by Véronique Poppe.
reviews
à découvrir absolument Here ! !
une autre ici! (stnt)
heavy mental ... par ici
indie rock mag... ici
perte & fracas... là
Un extrait de notre messe au rockerill...
Vidéo extract of the rockerill's mess... HERE
KONCERTY:
1 aout: Maria Goretti experience (duo): messe pour le temps futur au rockerill
INTERVIEWs:
Dark entries (nl)
REVIEWS:
Indie Rock Mag (fr)
W-Fenec (fr)
fire the customer (engl)
Vice mag (nl)
Marseille- machine à coudre (fr)
Rif-Raf (fr)
Dark entries... (nl)
Gent gig in dark entries.(nl)
Heavy Mental blog....(fr)
K-fuel ...(fr)
P-M D info (engl)
contact us... troma3000 (at) yahoo.fr